Welcome to the first activity for Stuart Little!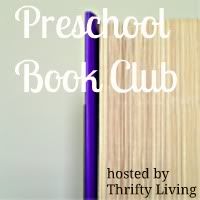 Are you enjoying this quirky story about the mouse born to a family of humans? My daughter thinks it is totally silly, but she is in love with the book.
We've really enjoyed the illustrations, and use them to review the story each day when we sit down to read. The first picture of the Little Family is especially helpful for talking about the size difference between Stuart and us. The first 5 chapters focus on creating a vivid image of what life would be like for a 2-inch tall mouse living in a human house and world.
Using the illustrations, review the different things that Stuart can do because he is so small. What things are easy for him? What things are especially challenging for him? Does Stuart complain about his size?
Snowbell, the family cat, seems harmless enough initially, but does he actually like Stuart? For the craft, we are going to make a cat and mouse to play out some of the Stuart/Snowbell interactions.
Hello Kids
has a great
cat mask printable
. You can color the mask and use a string to make it fit your child. (
Update: I had to watch two ads to be able to print from this site.
) I printed a s
imilar mask from Craft Jr
with much less hassle! Use the
printable mouse template at DLTK
to make a mouse out of a toilet paper tube. I'm looking forward to playing cat and mouse around the house!
Enchanted Coloring Pages has a great
online coloring page of Stuart Little
. This is a very simple coloring program; it fills in the different spaces when you click the mouse over an area.
Happy reading!